On the 21ST OF September, the makers of Padmavati revealed the much anticipated look from 'Padmavati', it was Rani Padmavati look aka Deepika Padukone.
Secret Superstar Promotions : Aamir Khan relishes Gujarati Thali at Vadodara, performed Garba
The actress amazed everyone with her Rani avatar. Right from the actress's beauty to jewellery to the unibrow, the traditional outfit everything was on point. Just after the release of DP's look Alia Bhatt amd Karan Johar expressed their views.
Highway fame actress, Alia took wrote, "Uff just died! Epic " . on the otherhand Karan Johar said "Stunning!!!!! And immensely impactful!!! Sanjay Bhansali is back!!! Can't wait for December….. " while everyone saw and praised Deepika for her look, on of Deepika's 'Good Friend' Anushka Sharma dint got a chance to see it.
In a recent interview, when Anushka was to comment on Deepiak's look the NH10 actress said,"You know, the place where I was shooting today, there was zero network over there. But I was very happy about it. This is because I thought that this kind of a world, where there is no network… there are no calls coming in and no messages coming in. You don't know what is happening in this world. Is there even such a place in the world? Yes, there is such a place and I was in this place for a while. It is right here, in Mumbai. I was very happy, I thought, 'this is such a good life."
The actress further added , "So, that is why I don't know what has released today. Unfortunately, or fortunately, I have not seen anything. I will increase my knowledge a bit now. And the next time that I meet you guys (media), maybe we could discuss this a bit. However, for today, understand that I was shooting in a no network area where I did not get the required information."
Moreover, this was the longest comment we have heard so far, just for a look release.
But is more interesting is that, Miss Sharma posted picture of herself on social media the same day this statement was given. Now, we wonder from where did she got the network then?
'Greek God of Bollywood' to play mathematician Anand Kumar in film Super 30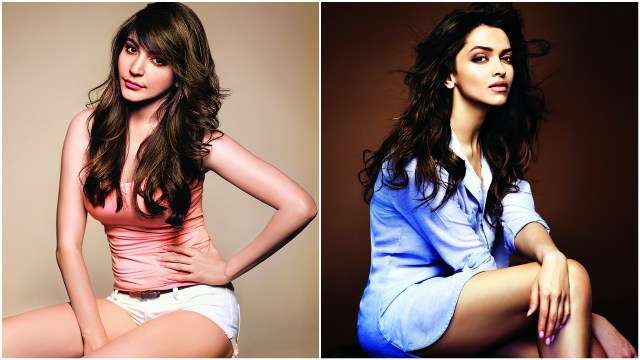 Well, 'Padmavati' also features Ranveer Singh, Deepika Padukone , Shahid Kapoor and Aditi Rao Hydari is scheduled to release on December 1, 2017.