If you are planning to explore Gangtak, then you do not know that which parts of this city are known to be famous. Do not worry, here we will tell you about famous places to explore in Gangtok:
Explore these peaceful beaches in India
There are many world-famous monuments in the Rumtek MonasteryGangtok. The oldest Rumtek Monastery was built in 1700 and is the main center for learning Buddhist religion in the whole country, which is about hundred years old.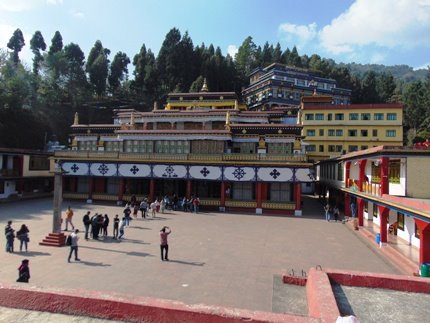 Himalayan Zoological Park is a different type of joo which is spreads in over 230 acres. It is 6 km away from the city of Gangtok. In this park you can roam by your vehicle or on foot. Here you can see Black Bear, Snow Leopard, Common Leopard, Leopard Cat, Tibetan Wolff etc.
The fun to roam here is only when you ride on the back of Yak and walks around the lake.
This city of Madhya Pradesh is full of old buildings
Nathula valley is at a height of 14,140 feet, which is near the India-China border. To roam here permission is required.