On Big B's 74th birthday, actress Aishwarya Rai Bachchan was spotted flaunting with her mesmerizing looks on social media.
Disha Patani mobbed in Hyderabad during a store launching event
A grand party was organized by the Bachchans on this special day. A dinner party was thrown in a lavish manner by the Bachchan's.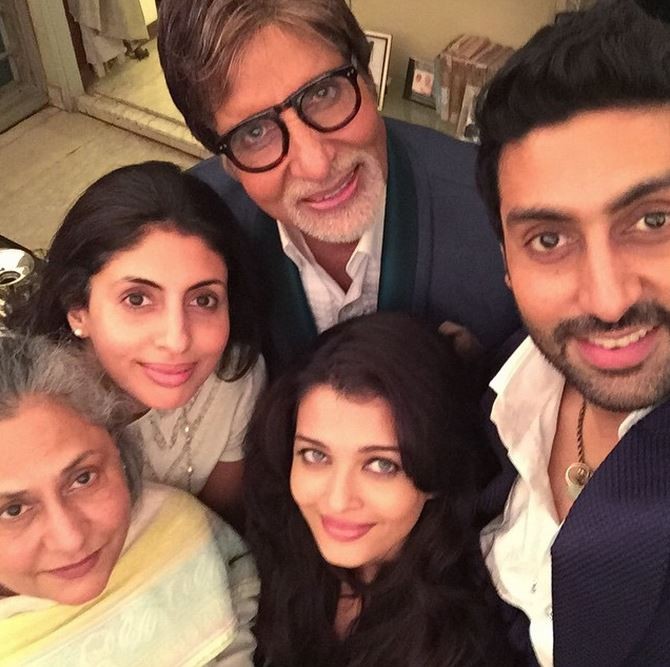 A photo was shared by the actress on Instagram account while, the former beauty queen is at her best.
Aishwaya was seen wearing a pink clothes with a beautiful smile.
She is all set for her upcoming film 'Ae Dil Hai Mushkil' which has Shah Rukh Khan, Anushka Sharma and Ranbir Kapoor.
The film will release on October 28.