Sirsa: Security forces starts search operations of Dera headquarters
The security forces and several government departments has started the investigation of the "sanitisation" of Dera Sacha Sauda sect headquarters at Sirsa on Friday.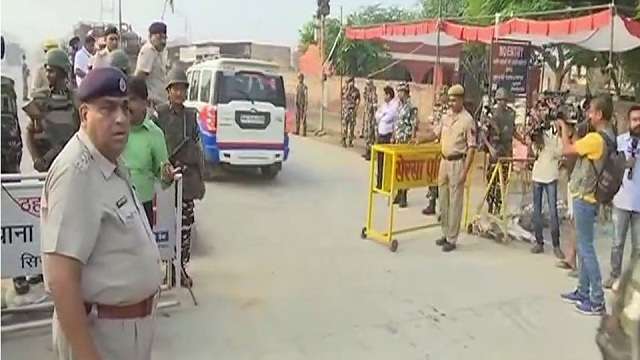 7th September 2017: Top five news in just one click
For the search operation, 41 paramilitary organizations, police from 4 districts, 4 Army columns, a SWAT group as well as dog team has been enforced for the investigation of the Dera headquarters. At Satnam Chowk, Security forces has also been enforced along the Dera Sacha Sauda headquarters.
As per the reports, a embargo has been forced in areas nearby Sirsa headquarters. "Dera has always followed law. Appeal followers to maintain peace," Vipassana Insan, Dera representative affirmed.
The search operation will be recorded and supervised by retired District and Sessions Judge, A K S Pawar. The Punjab and Haryana High Court selected him as court commissioner on Tuesday.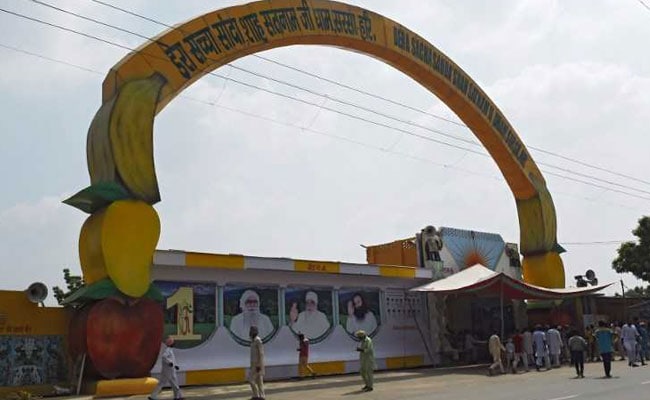 On Thursday, Pawar visited Sirsa and convene with top authorities to take information of things ahead of the search operation.
Things to Know:
Dera Chief Gurmeet Ram Rahim Singh site is outspread in 800 acres and includes educational institutions, infirmary, markets, sports ground, leisure areas and residence.
On the other hand, Haryana police cops, armed forces, duty judges, executive magistrates, revenue authorities will carry the search operation.
Over 16 check points have been made close to the Dera Sacha Sauda. Nearly 41 corporations of armed forces have been positioned in Sirsa district.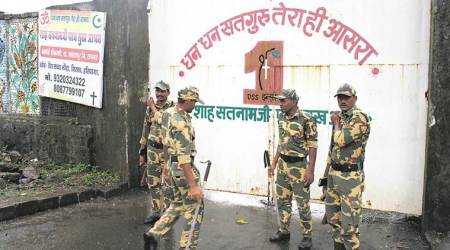 CRPF, Rapid Action Force, Sashastra Seema Bal as well as BSF are enforced in Sirsa.
During the sanitisation process, aerial observation is probable to be sustained.
For the investigation, Bullet-proof vehicles are also expected to be utilized in the search operation.
Following the Dera Chief Gurmeet Ram Rahim Singh arrest in rape case, his followers carried out violence in Panchkula that takes lives of nearly 35 people.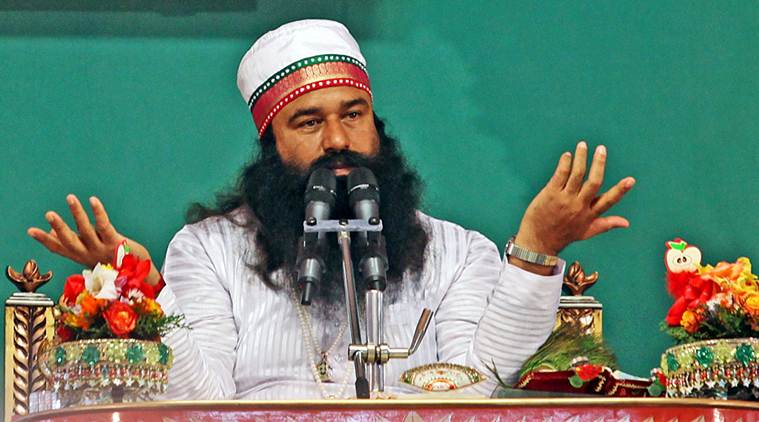 Three accused raped Nagpur woman, stored body in suitcase; detained
Nearly six people lost their lives in violence in Sirsa. The court has issued 20 years of imprisonment to Ram Rahim Singh.
Nearly 10 dead as Storm Irma hits Florida, Caribbean
Storm Irma hit South Florida on Thursday that destroyed several buildings and affected normal life of people. The power of storm Irma was higher than that of typhoon Andrew that strike Florida in year 1992, takes the lives of several people and destroyed buildings, trees and many other things. During that time, typhoon Andrew was noted the expensive typhoon in US times past with destructions of $26.5 billion.
Florida natives observes Irma cautions after Storm Harvey's devastation
"The consequence of Irma on the state of Florida is believed to be much larger than Andrew's outcome," Weather Channel senior hurricane specialist Bryan Norcross stated. "We're handling with an wholly diverse level of incidents," it said.
Typhoon Andrew and Storm Andrew began as scraps of unbalanced weather off Africa and gulp down across the Atlantic.
Storm Andrew was noted as the Category 5 typhoon with a 167 mph (268 kph) winds at one point. Nearly 65 people lost their lives in the storm in year 1992, as per National Hurricane Center's report.
"It was like an incredible buzz saw giant tornado of a hurricane that hit metropolitan Southeast Florida," Norcross stated.
As per National Hurricane Center prediction, Irma origin was from south, striking Miami and central region.
Andrew strengthened to a Category 5 typhoon just before hitting land, while Irma has been a Category 5 storm for quite a long time and is gauge to vacillate in power in the following couple days and could hit as a solid Category 4. In any case, gauges of a debilitating tempest are fairly risky, meteorologists said.
5.4-magnitude earthquake hit Andaman and Nicobar Islands; no casualty
Around 1.9 million individuals lived in Miami-Dade County when Andrew hit. Presently around 6 million individuals live in South Florida's three provinces and another 4 million individuals live in undermined Orlando and Jacksonville.
Sanjay Dutt may play lead role in Pooja Bhatt-Mahesh Bhatt's film 'Sadak 2'
Fillmakers Pooja Bhatt and Mahesh Bhatt are all set to gear up for the preparations of upcoming film Sadak 2.
This Splitsvilla X Contestant Is Going To Make Her Bollywood Debut….
In July, Pooja Bhatt affirmed that they are eager to make Sadak 2 and the tale will begin from where the first film finished.
Pooja Bhatt posted the photograph of her father on Thursday and captioned, "Sadak2 in session… #Sadak2 #MaheshBhatt #MukeshBhatt #SanjayDutt #PoojaBhatt #Sadak #cultfilm #scriptsession #filmmaking #filmmakinglife"
Pooja Bhatt revealed that actor Sanjay Dutt might play lead role in the upcoming film. To the reports, Sanjay Dutt affirmed, "If Sadak 2 ever happens, I would love to do it."
Pooja said, "It will not be a remake of the original and no, I am not in talks with Alia (Bhatt) to reprise my role. The story will start from where we left it. It is difficult to imagine Sadak without Maharani (played by the late Sadashiv Amrapurkar), but it would be incomplete without Sanjay Dutt."
Raveena Tandon Shares Throwback Picture With 'Favourite Actor'
Talking about professional life of Sanjay Dutt, he is ready for the upcoming film 'Bhoomi', directed by Omung. Apart from it, Munna Bhai will be seen in biopic The Good Maharaja that revolves around the story of Maharaja Jam Sahib Digvijaysinhji Ranjitsinhji.
Samsung Galaxy Note 8 to unveil in India on September 12
South Korean smartphone maker company Samsung is ready to propell  Galaxy Note 8 handset in Indian markets on September 12. The company declared about the launch of Smartphone Galaxy Note 8 in New York City at an event that take place on August 11.
Honor 6 Play with 3020mAh Battery unveiled at Rs 5,900
Coming to Galaxy Note 8, the handset involves 6.3-inch screen display that comes with pixel resolution of 2960×1440. It involves Super AMOLED panel. The cellphone is powered by Qualcomm Snapdragon 835. Samsung is planning to come up with Exynos-based Galaxy flagship smartphones soon in India.
Galaxy Note 8 smartphone involves 6 GB RAM, 64GB of internal storage that can be expandable using microSD card. It boasts dual-SIM slot and runs on Android 7.1.1 Nougat-based TouchWiz UI. The handset comes with 4G LTE connectivity.
Talking about its camera details, Galaxy Note 8 involves dual camera on the rear end. It comprises of two 12-megapixel cameras, one with 12-megapixel sensor, f/1.7 aperture while another with 12-megapixel sensor, f/2.4 aperture. The cellphone involves Live Focus that permits for fancy portrait shots. It has 8-megapixel camera on the front to take selfies.
Galaxy Note 8 smartphone boasts 3,300mAh battery, comes with USB Type-C, supports fast and wireless charging technologies.
Asus ROG G701 with GeForce GTX 1080 unveiled in India
Samsung Galaxy Note 8 contains price tag of $930 (approx Rs 59,561) while it might cost Rs 70,000 in India.
BCCI declares schedule for Home Series over Australia, New Zealand
The Board of Cricket Council of India declared the schedule of India's home series on Thursday. It proclaimed that Guwahati Thiruvananthapuram will host their first international T20 games. The matches will be held against Australia and New Zealand starting in September.
Sania Mirza and Shuai Peng reaches US Open doubles semi-finals
As per the reports, Indore, Kolkata, Bengaluru, Chennai and Nagpur will organize the five ODI games of Australia. The tournament will be conducted on September 17, 21, 24, 28, October 1 correspondingly.
The BCCI announced that three T20 International games of the Australian series will be conducted in Ranchi (October 7), Guwahati (October 10), Hyderabad (October 13).
On September 12, India will face off warm-up match against Australia in Chennai.
BCCI also declared the timetable of Indian matches against New Zealand involving three ODIs and Twenty20 Internationals.  On October 22, Mumbai will organize the first ODI against the Kiwis , on the other hand, the second match will be held in Pune on October 25.
On October 29, the site of the third ODI to be organized by Uttar Pradesh Cricket Association is so far to be declared.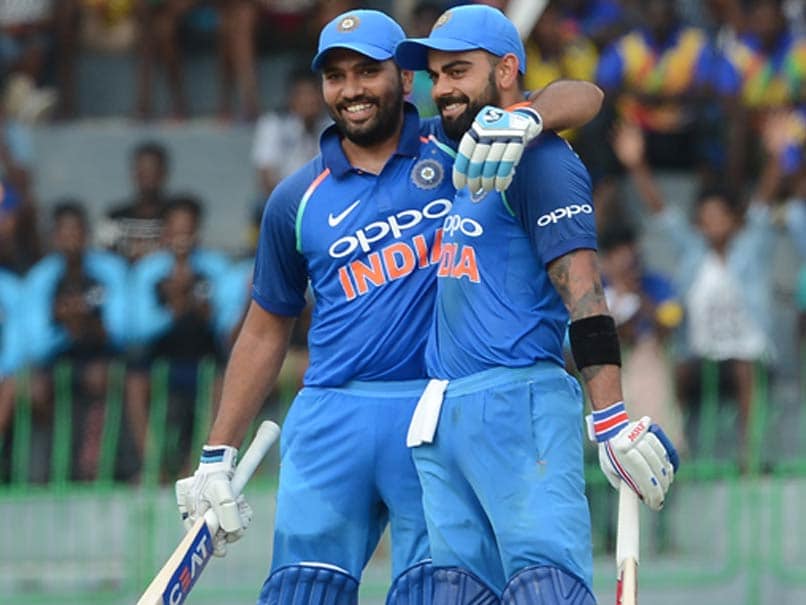 US Open : Sloane Stephens defeats Venus Williams in semis, to face Madison Keys…
As per the reports, three T20 International matches will be conducted in New Delhi (Nov 1), Rajkot (Nov 4) and Thiruvananthapuram (Nov 7) against New Zealand.
Fashionable attires for woman to look trendy in office!
Girls often gets confused about the type of dress they can wear during the office hours to look stunning. To overcome this situation, I have come up with some trendy attires that will make you a complete fashion diva.
Nowadays, a young girl seeks for new-new interesting ways to look stylish and adorable!  I am going to tell you today about the dresses that you can adorn in office premises to look trendy and fashionable. These days, the fashion trend for women is going more towards dark coloured floral cape tops, jackets, blazers, tops etc. Woman must not hesitate wearing these attires in the office. It gives them a perfect corporate look!
Quick DIY: Egg whites face mask and its benefits
Check out what you can wear :
# Working woman can wear various bright coloured printed dresses. It can be blazer, hot pants, straight pants, cape tops, dungaree, jackets etc. These attires can be adorn during meeting  in the organization.  Don't forget to wear small necklace along with this dress. It will give you a ideal corporate glance!
# Adorn neutral and darker shades attires during the organization. Spend money in buying pastel colored dress as well brighter tones clothes for the office. You can choose colors ranging from red to greens.
# Pick white or black colored blazer, straight pants, stylish accessories. Nothing will look better than this. This attire suits the best when you have no extra time   to get ready.
# Choose pencil skirts, ankle-length flared skirts, classy top and elegant accessories. This look will make you a complete corporate fashionista.
# Prefer to select dark colored printed scarves to get a chic look. If you have mid-week meetings, dress yourself in dark colours. It will facilitate you appear GORGEOUS!
Beauty Tips for the Dusky Goddesses!
# Wear Capes and long jackets during the meetings to appear confident and delightful. A stylish cape is a style requirement!
Fashionable attires for woman to look trendy in office!