Eggs are an amazing source of nutrient, packed in a natural ingredient.  The beauty benefits of egg white can come in handy for many common beauty issues.
Beauty Tips for the Dusky Goddesses!
Egg whites help in removing facial hair, it tightens the pores of the skin and hence uplifts your skin and makes it look livelier and naturally brighten.
Egg whites are too much beneficial for the oily skin people, as it removes the excessive blood from the pores of the skin and hence prevents pimples and breakouts.
Egg white tightens the skin hence it prevents facial skin from early ageing and prevents wrinkles too. If applied under puffy eyes, it helps to reduce the puffiness.
Applying egg white mask to your can give a new life to your dull hair.
 DIY masks are as follows: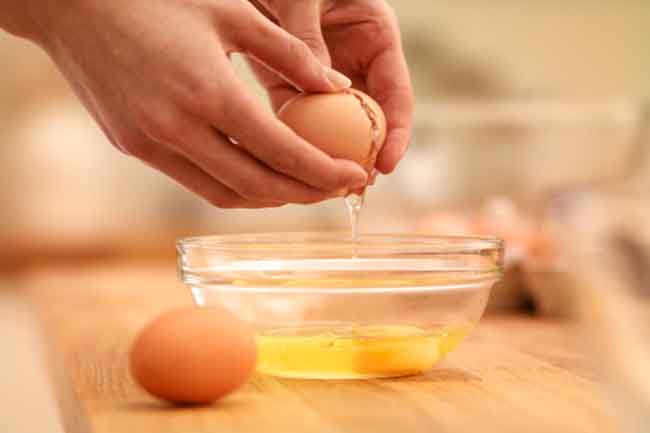 Egg white face pack
First of all, cleanse your face well
Take an egg and separate the white from yolk
Now apply egg white directly on your face using a cotton ball
Let it sit dry completely for 10 – 15 minutes
After that, rinse off it well with running water
This mask is full of proteins and nutrients which are essential for skin and it also helps in skin tightening.
Egg Face Pack for Oily skin texture
Take 2 eggs, break the egg and separate the yolk from the whites.
Now, add multanimitti with the egg white.
Blend it gently till it forms a thick paste.
Apply this paste on the face
Let it sit down and dry for 15- 20 minutes
Wash your face off thoroughly with lukewarm water.
This face pack is beneficial for controlling oil secretion to the max. It also helps keeping all skin problems, related to oily skin at a distance.
Egg Face pack with egg yolk
Take an egg yolk
Take one teaspoon of honey
Mix honey with yolk and beat it gently till it gets bubbly.
Now apply it on clean face.
Keep it on for 10- 15 minutes and let it get dry.
Wash off thoroughly with running water
This face pack is truly beneficial for the skin, as it removes impurities and moisturizes your skin.
Apply Mayonnaise for Healthy and Shiny Hair