Span in an area of 874 square kilometers (337 sq mi), Bandipur National Park adjoins Nagarhole National Park (643 km2 (248 sq mi)), Mudumalai National Park (320 km2 (120 sq mi)) and Wayanad Wildlife Sanctuary (344 km2 (133 sq mi). This biological park was established in 1974 as a tiger reserve under Project Tiger, which is located in the south Indian state of Karnataka. In the old times it was a private hunting reserve for the Maharaja of the Kingdom of Mysore but has now been upgraded to Bandipur Tiger Reserve. Bandipur is known for its wildlife and has many types of biomes, but dry deciduous forest is dominant.
Famous Ganesh temples to visit in Mumbai
Bandipur National Park provides shelter to several species of India's endangered wildlife. Together with the it is part of the Nilgiri Biosphere Reserve totalling 2,183 km2 (843 sq mi) making it the largest protected area in southern India and largest habitat of wild elephants in south Asia.
Located in Gundlupet taluq of Chamarajanagar district, Bandipur, is about 80 kilometers (50 mi) from the city of Mysore on the route to a major tourist destination of Ooty. Due to this Bandipur sees a lot of tourist traffic and there are many wildlife fatalities caused by speeding vehicles that are reported each year. Therefore, there is a ban on traffic from 9 pm to 6 am of dusk to dawn to help bring down the death rate of wildlife. Here is a list of few tourist places situated near Bandipur National Park:
Biligirirangan Hills
Biligirirangan, famously known as BR Hills, is a hill range that forms the south-eastern border of Karnataka. It is known for Biligiriranganatha Swamy Temple Wildlife Sanctuary or simply BRT Wildlife Sanctuary which is situated on the confluence of the Western Ghats and the Eastern Ghats. Thus this sanctuary seems like home to a unique eco-system. The BR hills act as a link between the Eastern Ghats and the Western Ghats, which eventually allows animals to move between the two ghats. It even facilitates the gene flow between populations of species in these areas.
Another place to visit is Biligirirangaswamy temple, which is situated at the edge of a bare cliff overlooking the northern parts of the sanctuary. In India, it is the only temple where the standing form of God Ranganatha can be seen. Ranganayaki and Alvars are the other deities in the temple. In the month of April an annual car festival is held here when a large number of people are seen thronging the temple. In every two years, the local Soliga tribe present a large pair of slippers measuring 1-foot and 9 inches to the presiding deity Ranganatha. It is 67kms away from Bandipur.
Mudumalai National Park
Mudumalai shares its border with Bandipur National Park, which is as exciting as its neighbouring state wildlife reserve. Mudumalai lies on the north-western side of the Nilgiri Hills in Nilgiri District and is situated in Tamil Nadu. Several endangered species like Indian elephant, Bengal tiger, gaur and Indian leopard are provided shelter in this park. About 266 species of birds are reserved in the sanctuary, including critically endangered Indian white-rumped vulture and long-billed vulture. It is 7kms via NH67 away from Bandipur.
Malai Mahadeshwara Hills
For Hindu devotees, Malai Mahadeshwara Temple Hills is a sacred place. It is located in the eastern parts of Kollegal in Chamarajanagar district, the hills are surrounded by dense forests. Malai Mahadeshwara temple is dedicated to Lord Mahadeshwara (the incarnation Lord Shiva). However, the temple attracts not only the devotees but also nature lovers. The legend has it, 600 years ago Mahadeshwara Swamy came here to perform penance and the people believe that he is still performing penance in the temple's sanctum sanctorum in the form of a Shiva Linga. Thousands of devotees visit Male Mahadeshwara Hills from Karnataka as well as from its neighboring state, Tamil Nadu. Devotees who visit here take a holy dip in Antaragange (Ganges from deep), near the temple, this is a peculiar water flow that arises from the ground throughout the year and its origin is not yet known.
It is 167kms away from Bandipur.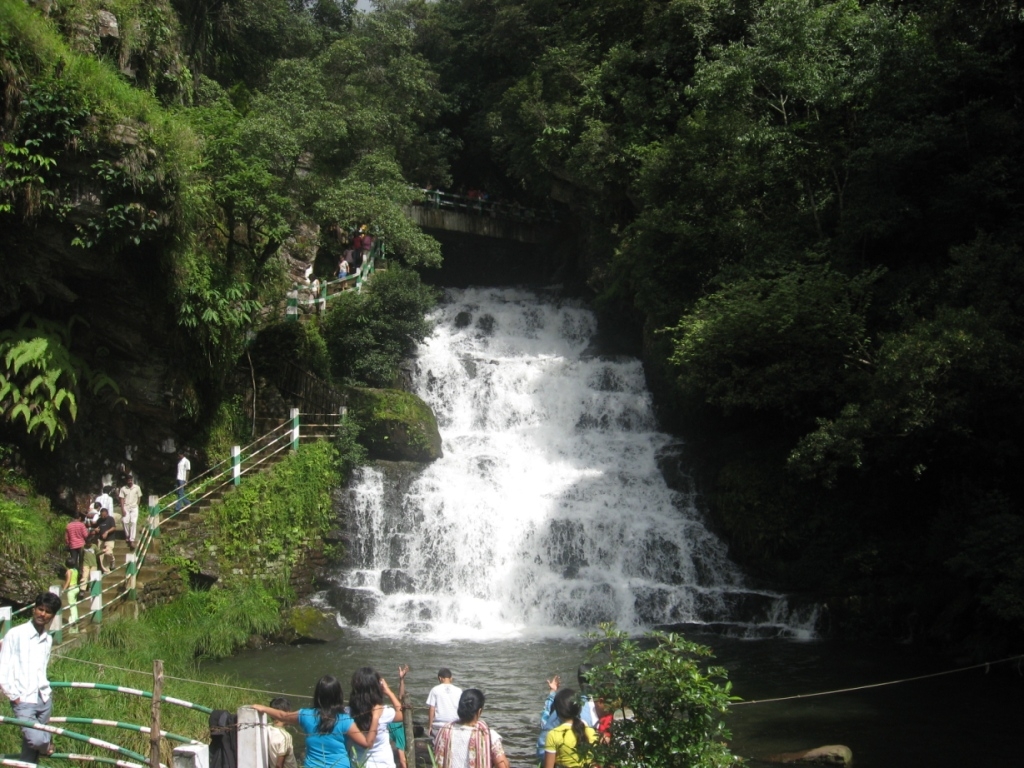 Mysore
Situated about 77kms from Bandipur, Mysore is a historically famed city in Karnataka. A touristy place, Mysore is an interesting haunt for history buffs as well as nature lovers. The city boasts being the cleanest city in India and one of the most historically affluent places in the country with monuments like Mysore Palace and Crawford Hall and the rich past of Wodeyar dynasty. It is also often reckoned to be the cultural capital of the state, which means one has a fair chance of soaking the authentic colours of culture of Karnataka especially during the Dasara festival. It is 77kms away from Bandipur.
Sulthan Bathery
Earlier known as Ganapathivattom, Sulthan Bathery is a touristy place in Kerala. Situated at a short distance from Bandipur, it makes one of the best places to see near the park. The place owe its name to Tipu Sultan, who during his invasion of the Malabar region parked his artillery in an old Jain temple here. Tipu Sultan is believed to have built a fort here, which is now in ruins. Today it is the largest town in Wayanad district and is known for its tourism as it has pre-historic caves, jungle trails, sparkling streams and rivers and green undulating hills.
The major tourist attraction near Sulthan Bathery are Edakkal Caves. The caves are actually fissures made by a corner of rock splitting from the main entrance to Edakkal Caves due to some natural reasons. The wall carvings, represent human and animal figures and objects of human use and symbols. These carvings speak of people of pre-historic age. The caves are accessible only by a kilometre trekking trail from Edakkal.
It is 73kms away from Bandipur.
Ooty
One of the best hill stations in India, Ooty, lies at a short distance from Bandipur national park. Often reckoned as the Queen Hill Station, it is one of the favourite haunts for nature lovers who wish to avail some peace and see the art of God. Ooty has a few tourist places to visit and recreational activities to engage the tourists. Blessed with salubrious climate, the hill station is a perfect recline after an adventurous holiday at Bandipur National Park.
The Government Rose Garden, Ooty Botanical Gardens, Ooty Lake, Toda Huts, Ooty Mountain Railway, St. Stephen's Church, Wax World, Tribal Museum and Deer Park are the major attractions of Ooty.
Distance from Bandipur: 49kms
Coonoor
Coonoor, defined as a gem of Tamil Nadu, is an ideal destination to visit if you are at Bandipur Tiger Reserve. It beautiful place is situated at a distance of about 80kms from Bandipur, andis known primarily for growing Nilgiri tea. Offering guests a peaceful environment and scenic picture, this hill station is also at a short distance from Coimbatore and the famed destination Ooty. Trekking is one activity that can be enjoyed the most in Coonoor as there are many short and long trails leading to other beautiful places here.
The other major attractions of Coonoor include Sim's Park, Pological Station, Dolphin's Nose Viewpoint, Lamb's Rock, Droog Fort, Law's Falls, Katary Falls and Pasteur Institute.