Happy 67th Birthday: PM Narendra Modi to inaugrate Sardar Sarovar Dam in Gujarat today
India's PM Narendra Modi is celebrating his 67th birthday on Sunday. On this occasion, he will inaugurate the Sardar Sarovar Dam in Kevadia in Gujarat's Narmada district.
Onion prices declined by 35% after Income Tax raid at Nashik
As per the reports, Sardar Sarovar Dam is being constructed after 56 years. India's first Prime Minister Jawaharlal Nehru took its foundation stone in year 1961.
Things to know about Sardar Sarovar Dam:
This dam will profit lakhs of farmers and assist in fulfilling people's ambition," Modi wrote on Twitter. CM Vijay Rupani affirms it has aided Gujarat's agriculture income and production raise by over 200 per cent.
After the Grand Coulee Dam in Columbia, it is the world's second biggest dam in India.
The Supreme Court permitted construction to start again in October 2000.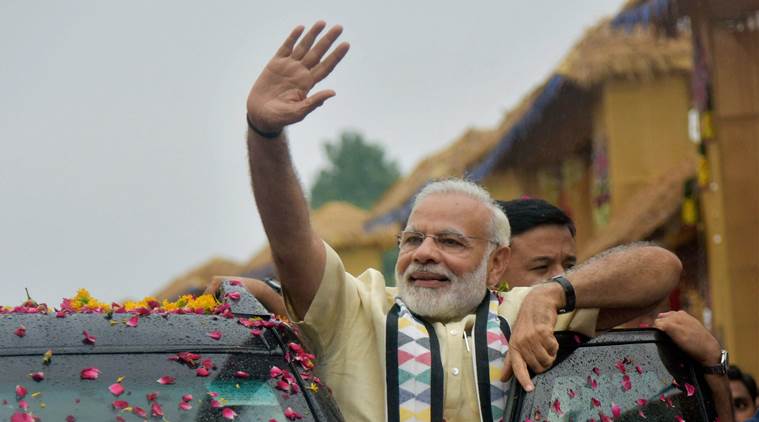 The Sardar Sarovar dam involves height of 138.68 metres. It will permit a highest usable storage of 4.73 million acre-feet of water.
Narendra Modi will go to island Sadhu Bet on the Narmada River after the inauguration of Sardar Sarovar dam in Gujarat. In Sadhu Bet, he'll evaluate the development made in the 'Statue of Unity' project.
Afterward, he'll make his presence at the concluding rite of Narmada Mahotsav, and give a speech at Dabhoi.  Apart from it, PM Modi will take part in various events and give speech in Saurashtra's Amreli.
Prior today, he visited his mother Heeraben, and took blessings from her.
16th September 2017: Top five news in just one click
Modi's 67 th birthday will scrutinize Seva Diwas in India. Several Party leaders will take part in medical camps, cleanliness drives as well as blood donation events.
PM Modi Congratulates PV Sindhu on Korea Open Super Series triumph
Rio Olympic Silver Medallist PV Sindhu clinched her third Super Series title by defeating Nozomi Okuhara in the finals of Korea Open Super Series on Sunday.  She beat the opponent Chinese player He Bingjiao in the semifinals on Saturday. This win helped her to triumph a title in Korea after beating Nozomi Okuhara by 22-20, 11-21, 21-18. After her win, several her fan followers started pouring blessings on her on the social media especially Twitter.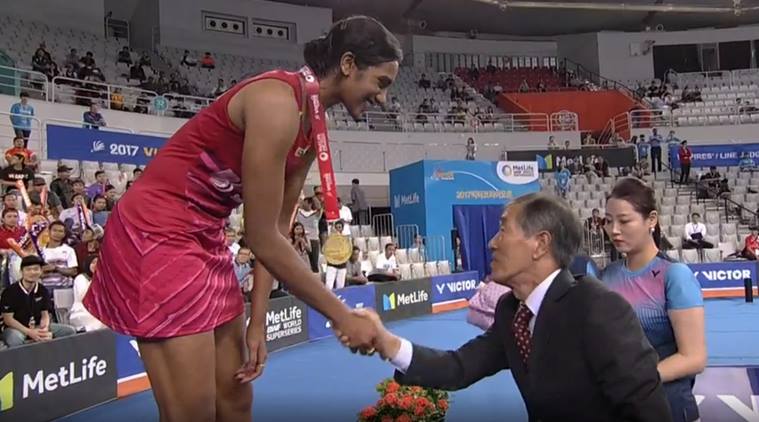 Telugu Actress Lakshmi Manchu purchased Hyderabad Hawks team for IJPL
India's Prime Minister Narendra Moi congratulated her on Twitter, he wrote, "Congratulations to @Pvsindhu1 on emerging victorious in the Korea Open Super Series. India is immensely proud of her accomplishment."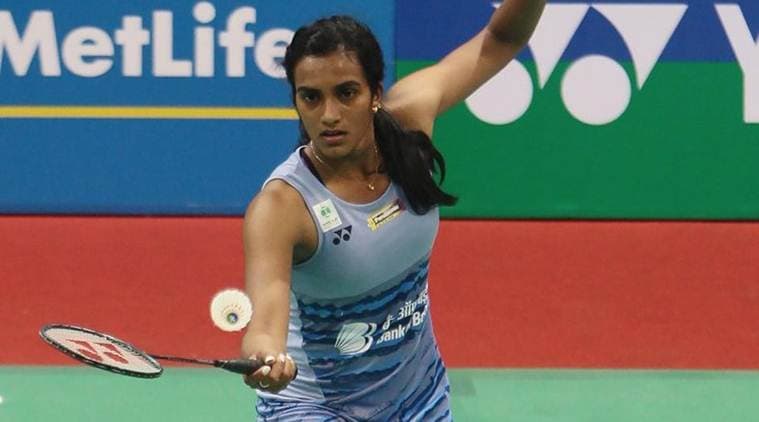 In the first game, Sindhu triumph a worried game against Okuhara. However in the second one, Okuhara took a lead against PV Sindhu and put a pressure on third match. It started close ahead Sindhu began to hit the smashes and showed her outstanding presentation.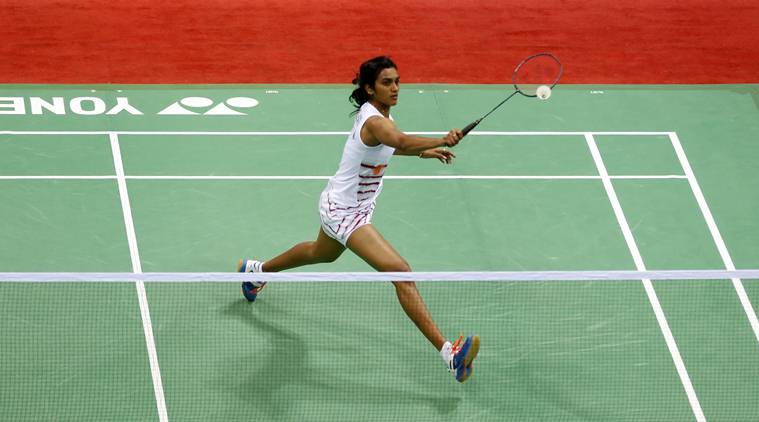 PV Sindhu enters final in Korean Open Superseries, defeats He Bingjiao
Earlier to Sindhu's achievement, Ajay Jayaram was the first Indian to enter the final of Korea Open in 2015. The player clinched silver medal during the tournament.
Storm Talim obstructs train-flight traffic in southwestern Japan
Storm Talim badly hit southwestern Japan on Sunday due to which people faced heavy rainfall and sky-scraping winds in the city. It badly affected the normal life of people.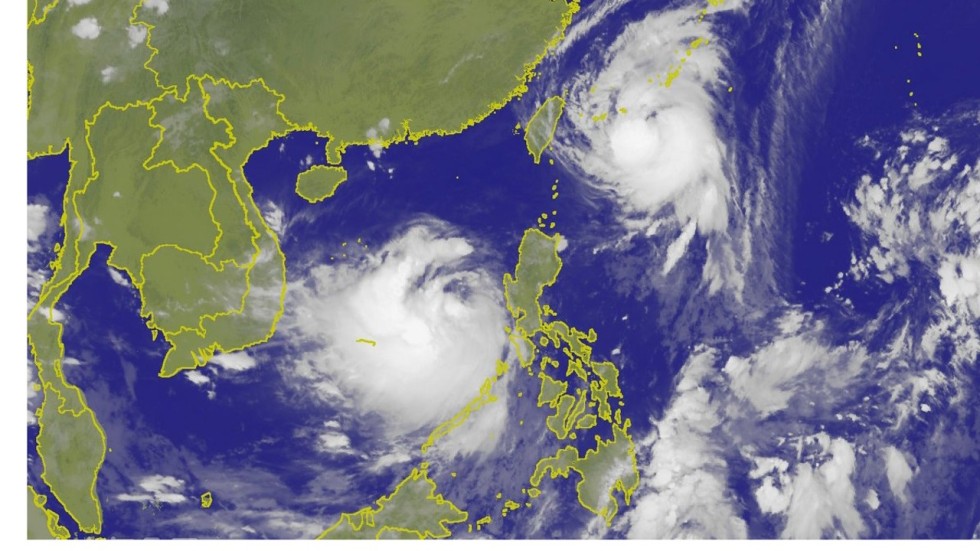 Rohingya- A Tale of Horror
Southwestern Japan witnessed disruption in flight and train traffic on Sunday. Several flights and trains were cancelled after hurricane Talim reached on the southern island of Kyushu. Due to lofty winds, the   power lines broke down on Sunday.
18th storm of the Pacific season, Talim stranded hundreds of flights and suspended rail services involving few bullet train operations in Kyushu, as per reports.
The Japan Meteorological Agency cautioned the people about typhoon and directed that the intense rainfall, downpour and high waves might strike the southwestern Japan.
The reports revealed that the hurricane was going towards northeast and it may possibly get heavy winds to the Tokyo area on Sunday. Japan Meteorological Agency has declared Monday as a public holiday in Japan. This decision has been taken to monitor Respect for the Aged Day.
Uk raises terror alert from "Severe" to "Critical" after the fiery…
Talim typhoon enforced over 200,000 citizens to leave in China prior this week.
Airtel offers 60GB free data for 6 months for postpaid customers
Telecom Operator Company Airtel has come up with its latest free data offer for its postpaid users. Under this offer, the users will receive 60GB free data for about 6 months.
A mega-sized Eco QR code in China enhances tourism
The plan intends to raise the number of Airtel TV app installations. The costumers are needed to download and install Airtel TV app on their cellphones to enjoy this offer. After the installment of Airtel TV App, the costumers will get free data. The costumers will receive 10GB data for around 6 months.
The plan is applicable only for Airtel postpaid customers. The customers incorporating MyAirtel app in their handsets can avail this plan.
Steps to avail the offer:
First of all, go to MyAirtel app, then click on the banner, go through the instructions. Download the Airtel TV APK and install this app on handset. The user will get free data within 24 hours.
It is much like Airtel Monsoon offer. The prepaid user gets 10GB on the download of Airtel TV application. The plan was applicable for about three months, while this latest offer is applicable for six months.
Few days back, Airtel declared its Postpaid Promise scheme. The customers get 200GB data in his/her account.
External Debt of India declines 2.7% in March
Price:
Airtel's latest offer is cost less. To avail the benefits of this plan, it is necessary for users to download the Airtel TV app. After the download, the user will get 10GB free data to his/her postpaid account.
17th September 2017: Check out state-wise petrol and diesel price of today
New Delhi: After the decision by three state-owned oil marketing companies including Indian Oil, Bharat Petroleum Corporation and Hindustan Petroleum Corporation, the petrol price in India is changed daily.
Airtel offers 60GB free data for 6 months for postpaid customers
On Sunday, the price of petrol was increased by 3 paise a litre and diesel was increased by 4 paise per litre. The changes in the cost were relevant from 6:00 a.m. in the morning.
Under the dynamic pricing scheme, petrol and diesel prices are revised on a daily basis in sync with global crude oil prices.
The decision of alteration in petrol prices announced was taken by Indian Oil, Bharat Petroleum Corporation and Hindustan Petroleum Corporation. It was executed in India from June 16 in year 2017.
The three state-owned oil marketing company's decision announced that the cost of petrol and diesel will be altered every morning at 6 am.
After the verdict by these companies, now India has connected with the several other countries including US and Australia where petrol prices are altered every day.
External Debt of India declines 2.7% in March
On Twitter, Petroleum and Natural Gas Minister Pradhan shared, "Proud to share that India is first country to switch to dynamic fuel pricing on such a large scale in one go."
| | |
| --- | --- |
| Cities | (Rs/litre) |
| New Delhi | 70.51 |
| Kolkata | 73.25 |
| Mumbai | 79.62 |
| Chennai | 73.09 |
| | |
| --- | --- |
| Agartala | 66.41 |
| Aizwal | 66.54 |
| Amabala | 70.06 |
| Bangalore | 71.62 |
| Bhopal | 76.92 |
| Bhubaneshwar | 69.38 |
| Chandigarh | 70.65 |
| Deharadun | 73.09 |
| Gandhinagar | 72.33 |
| Gangtok | 73.40 |
| Guwahati | 72.47 |
| Hyderabad | 74.67 |
| Imphal | 68.67 |
| Itnagar | 66.69 |
| Jaipur | 73.15 |
| Jammu | 72.17 |
| Jullunder | 75.54 |
| Kohima | 68.97 |
| Lucknow | 72.59 |
| Panjim | 64.95 |
| Patna | 74.84 |
| Pondicherry | 69.45 |
| Port Blair | 60.90 |
| Raipur | 71.02 |
| Ranchi | 71.76 |
| Shillong | 69.91 |
| Shimla | 71.19 |
| Srinagar | 74.84 |
| Trivandrum | 74.36 |
| Silvasa | 68.63 |
| Daman | 68.56 |
Prices of non-branded diesel in metro-cities
| | |
| --- | --- |
| Cities | (Rs/litre) |
| New Delhi | 58.88 |
| Kolkata | 61.54 |
| Mumbai | 62.55 |
| Chennai | 62.02 |
| | |
| --- | --- |
| Agartala | 57.06 |
| Aizwal | 56.38 |
| Ambala | 58.78 |
| Bangalore | 58.99 |
| Bhopal | 65.35 |
| Bhubaneshwar | 63.14 |
| Chandigarh | 59.72 |
| Dehradun | 61.49 |
| Gandhinagar | 65.43 |
| Gangtok | 60.65 |
| Guwahati | 61.39 |
| Hyderabad | 63.97 |
| Imphal | 57.10 |
| Itanagar | 56.45 |
| Jaipur | 62.96 |
| Jammu | 59.90 |
| Jullunder | 58.95 |
| Kohima | 57.33 |
| Lucknow | 59.93 |
| Panjim | 59.86 |
| Patna | 62.55 |
| Pondicherry | 60.89 |
| Port Blair | 55.41 |
| Raipur | 63.65 |
| Ranchi | 62.27 |
| Shillong | 58.66 |
| Shimla | 59.07 |
| Srinagar | 62.11 |
| Trivandrum | 64.02 |
| Silvasa | 59.64 |
| Daman | 59.57 |
Mouni Roy and Raftaar to execute jugalbandi on Farah Khan's show Lip Sync Battle
Television industries fame 'Naagin' Mouni Roy who always remains on the headlines of news, is now likely to showcase something new to their fans on a singing talent show. The TV fame will appear in a reality show Lip Sing Battle. The show will be hosted by Farah Khan and Ali Asgar.
Raazi: Alia Bhatt starts shooting second schedule in Kashmir with director…
The latest buzz revealed the Mouni Roy will be seen contending with rapper Raftaar in the show Lip Sing Battle that telecasts on Star Plus channel.
Everyone knows that rapper Raftaar is a package of power; on the other hand, Mouni is an epitome of elegance and flair. Therefore, it would be very exciting to see both of them on the show.
On Twitter handle, Farah Khan wrote on the first episode of show, "Thank ul for the lov !! Tonight 's #LipSingBattle with the ever entertaining @karanjohar n the ever exuberant @ParineetiChopra ! Its a date."
As per the reports, the second episode of this show will feature Preity Zinta.
Lip Sing Battle telecasts on Star Plus. It is an edition of Jimmy Fallon's show Lip Sync.
Farah affirmed, "The audience will be shocked to see this mad and fun side of their favourite celebs."