Kuwait: External Affairs Minister Sushma Swaraj affirmed on Sunday that the death sentence of 15 Indians changed to life term in Kuwaiti prison.
Kabul: 5 dead, 20 wounded in mosque attack
Swaraj affirmed the Emir has also told that the imprisonment of 119 Indian nationals be decreased.
Sushma expressed gratitude to the Emir of Kuwait for his "kind" sign.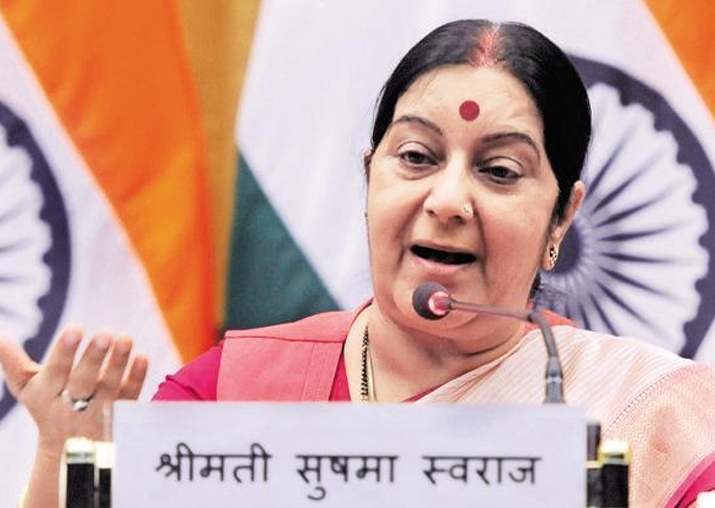 On Twitter, Sushma affirmed, "The Emir of Kuwait has been pleased to commute the sentence of 15 Indian nationals from death to life imprisonment".
Indian operation in Kuwait will give all promising help to the Indian nationals being freed from the jail, she wrote.
But, it was not obvious that under what allegations these individuals were put in the rear bars.
Sabah Al-Ahmad Al-Jaber Al-Sabah, Emir of Kuwait also demanded for decline of the life term issued to 119 Indians, who are at present recorded in the prisons of his country. "We are grateful to the Emir of Kuwait for this kind gesture," tweeted Swaraj.
UN Agency: Increasing reports of sexual violence against Rohingya Muslims
Prior, Emir of Sharjah, Sheikh Sultan Bin Mohammed Al Qasimi made an apology to 149 Indian detainees' culprits of minor crimes and giving sentences in the United Arab Emirates city that he handles.